So you want to know more about a feature, capability or product but were too afraid to ask!?
Worry no more! Feature Fridays is an initiative to help our partners get the most out of their investment in the VMware Cloud Provider Platform. We'll cover many aspects of the program, products, and capabilities and discuss new releases and key important things to note.
Hosted by Guy Bartram, we will release a new video covering a different topic in more depth each week, interviewing our technical experts and getting to that next level of detail (if I can!) The content will be mostly technical and cover feasible services with the features. We have tried to keep the content relevant and interesting, but if you have any feedback, you can always reach us at vcpp_gtm@vmware.com. You can also comment on our videos to establish some debate, also, remember to like and subscribe to get the updates!
---
NOTE – all future episodes are listed here too; some may state 'private' or 'unpublished' until they go live on the dates below (one each Friday!). There's a lot here, so try searching the page for what you need!
---
What's New?
Container Service Extension 4.0 is a game changer, introducing Cluster API Provider for VMware Cloud Director, a wrapper around the Kubernetes Cluster API that allows for customers to manage their own Tanzu K8s cluster lifecycle and much more.  Join Rohan and myself as we dive deeper into what CAPVCD actually is, how it works, and how it benefits Cloud Providers and customers in Tanzu K8s cluster services.
Calligo is a Data Centric VMware Cloud Services Provider delivering customers unique data transformation solutions and Cloud application and infrastructure services in many regions around the EU and Canada. This week I am discussing with Adam Ryan, Chief Data Officer, some of the solutions that Calligo provide and how the market is changing to meet ever increasing Sovereignty, Privacy and ESG requirements at the data layer. Join Adam and myself as we explore the unique data science solutions and market differentiation that Calligo has to offer.
The sovereign cloud compliance pack for ARIA Operations contains a carefully curated comprehensive compliance checklist that encompasses the sovereign framework as a benchmark and continuously validates applications and infrastructure to help partners maintain their sovereignty posture. This brings extended capabilities to ARIA Operations, which, in addition to the capacity, cost, and performance monitoring, will monitor and report compliance drifts to the right stakeholders to better manage their compliance structure.
Did you know there was a new extension SDK for vendors (and anyone) to create plugin applications into Cloud Director 10.4.1? We already have a plugin capability for Cloud Director, but this is different. We have built a new SDK to remove some of the headaches regarding packaging, deployment, versioning, and managing 3rd party application lifecycle in Cloud Director. The SDK contains tools for creating, building, testing, and packaging Cloud Director UI plugins and all the associated Cloud Director entities required for the plugin to work, such as users, rights, roles, networking, policies, etc. This means vendors can now manage their plugins with their own lifecycle and management APIs, encapsulating all the necessary Cloud Director UI and API extensions. Altogether this promises to make life easier for 3rd parties and eliminate the vast challenges with product lifecycles and API versioning.
VMware Cloud Director 10.4.1 and Container Service Extension 4.0 is a game changer! Now you can deliver Kubernetes as a Service, either open-source K8s or Tanzu K8s using existing infrastructure as self-service with a new, very simple UI for CSE. The 4.0 UI Plugin means now there is no CLI work required to deploy the CSE extension, and configuration is now much simpler!
PeaSoup is an award-winning, innovative Cloud Verified and Zero Carbon Committed VMware Cloud Provider (since 2015) and Veeam Gold partner based in the UK. Using submerged liquid immersion technology, their entire VMware cloud stack is very efficient, performant, and sustainable. PeaSoup helps customers minimize their Greenhouse Gas Scope 3 environmental impact by using liquid cooling to generate huge savings for customers' carbon footprint; you can see for yourself the impact here. This week I'm joined by Martin Bradburn, CEO of PeaSoup to discuss their cloud services, innovation, and sustainable solutions all delivered at a very competitive 30% lower price than other comparable cloud providers, watch the interview now to find out more.
The Cloud Director Data Services Extension is a new extension plugin for Cloud Director platforms that delivers RabbitMQ message broker and now VMware SQL database – as a service to tenants, with MongoDB in the roadmap. What's so special about this? It delivers a simple tenant-facing self-service (with SSO) UI and API for deployment and critical lifecycle management of the data services. Providers can see in a single view all instances and use the API for metering usage today. Find out more in this week's Feature Friday!
Flex core has been available for a couple of years, but do you know what you have available from the core in terms of services? We discuss how you can monetize the core package and how competitive your offering could be. The Flex Core includes the capability to deploy additional components (add-ons) to further differentiate your customer solutions. Find out what you can deploy today and how you can up-sell services using add ons and what this could mean to your customers and your competitive differentiation.
VMware Cloud Director 10.4.1 is now Generally Available as of December 8th 2022, with many new updates and capabilities to make Cloud Director simpler to operate, manage and customize. Watch this Feature Friday to learn about all the updates in this great release.
Did you know Cloud Director 10.4.1 has a completely new user interface where providers can create, manage and assign themes for their tenants and the provider portal? This new UI provides a live preview of the Cloud Director portal's look and feels when changing the theming, branding, links, and menus. Creating themes for tenants or other providers on your Cloud Director platform has become easier than ever. Watch this Feature Friday to learn how to take advantage of this great new capability!
---

Replay older sessions
Container Service Extension 4.0 went GA in Dec, introducing a new technical stack and feature set that delivers value for developers with advanced compute capabilities and improved resilience and scalability to provide increased flexibility. Watch this Feature Friday (the first of two!) to see how providers can now build and upgrade versions, resize, and delete K8s clusters directly from the UI making it simpler and faster to accomplish tasks than before. Deliver multi-master node control plane, load balancing, vGPU support, and much more with user-ready TKG clusters.
Chargeback 8.1 is the new on-premise and SaaS version (called Chargeback service) of vRealize Operations TenantApp, included with Cloud Director and Cloud Director service at no additional cost. Partners can choose to use an on-premise version for Cloud Director 10.4 or use the SaaS service instance to manage Cloud Director service – today the two don't mix, so remember to choose the appropriate one for your environment! Find out what new updates are available for billing, infrastructure costs, additional product metering like NSX Advanced Load balancer, and much more.
We are happy to announce that the VMware Cloud Provider Lifecycle Manager (VCPLCM) 1.4 is now generally available for our Cloud Providers. With this release, we continue to deliver operational simplicity along with the enhancements, support for existing deployments, day 2 upgrades and maintenance, concurrent task support and many UI enhancements, all help enable our Cloud Providers to improve and deliver seamless and secure services to their customers. Read more in the blog or watch this Feature Friday for a walk-through update and a demo.
We're back with another Cloud Director Availability version 4.5! This release brings a lot of improvements to several key areas; DR and Migration enhancements for vSphere native environments (much requested by our Cloud Providers). New advanced recovery settings, including guest customization and new script execution capabilities to make failover as seamless as possible. More capability for backup and restore automation of the Cloud Director Availability environments to ensure a more robust service and simple retrieval in the event of failure and many other improvements.
It's been a busy few weeks with VMware Explore, but we are back onto the Feature Fridays series! This week I'm joined by Christopher Wong to discuss what is new in the Tanzu portfolio and particularly the Tanzu Kubernetes Grid Standard run time now inclusive in the Flex Core. We will discuss the Manage portfolio with Tanzu Mission Control and Tanzu Kubernetes Grid, the Run portfolio with VMware SQL, Greenplum, GemFire and RabbitMQ and the Build portfolio with VMware Application Catalog, Tanzu Application Platform and the Tanzu Build service.
Learn about the new outcome-focused approach that the Multi-Cloud Adoption Framework (MCAF) brings to your capabilities to Assess customers' maturity and readiness for multi-cloud, how to conduct a workshop to engage and derive the business's strategy for multi-cloud. Then use the new Well Architected Framework of best practices and guidelines to implement across different clouds and different use cases. Of course, tracking success is key and post-implementation, track KPI and ensure you are meeting the tactical goals, whilst revisiting the maturity status and marking improvement as an ongoing basis. Find out more in this whitepaper and watch today's Feature Friday.
Don't forget to attend the multi-cloud adoption framework VMware Explore Barcelona session!
As recently released in September, the VMware Application Catalog (VAC) is a catalog of trusted, continuously maintained, and verifiably tested open source images, custom-built to enterprise specifications and privately delivered directly to a customer's registry of choice, including supporting a 'pull' sync for secure environments.
Why is this verycool? With VAC you can offer your customers true enterprise-grade open source software (OSS) application components for their development teams. Removing the risk associated with the open source 'wild west', these components are tested on multiple deployment platforms and are continuously verified and automatically updated for every new vulnerability fix (including those of dependencies) through a VMware automated internal build pipeline. Essentially you are subscribing to a service of updated and secured components that VMware provides, you curate and offer to your tenant (or your own centralized) registries.
Wow, now we have a great line up of capabilities for cloud providers looking at their renewable energy and sustainability strategies. This Feature Friday covers the all new Carbon Offset calculator, a free utility for our Cloud Provider partners detailing how you can use Cloud Director and achieve more optimization, less hosts and better carbon footprint, all without impacting your SLAs. Watch this Feature Friday to learn all about the new Carbon Offset Calculator and use this free tool to understand how it could affect your datacenter cloud and/or how this could be used with individual customers.
Regarding Data Center energy usage and sustainability strategies, we just finalized our new Renewable Energy Training, now available for free to all Cloud Partners and Customers. We now have a nice armory of assets, renewable energy training, a Cloud Director Carbon offset calculator, a new 451 report (commissioned by VMware) discussing renewable energy impact on the supply chain, and finally a 6 month free trial with the Clean Energy Buyers Alliance to help partners with their RE strategy!
In this Feature Friday we discuss and demo the simple and rapid deployment of Tanzu-hosted Containers as-a-Service (CaaS) with VMware Cloud Foundation, secured by multi-tenancy with VMware Cloud Director on top of a VMware Cloud Foundation instance on VxRail. Through a jointly validated architectural specification, Dell Technologies and VMware have created a solution that offers Tanzu based CaaS, leveraging multi-tenant Cloud Director driven container-based workloads across multi-clouds with VxRail and Cloud Foundation with VMware lifecycle Manager and Cloud Provider Lifecycle Manager to deliver green or existing infrastructure automation.
We want our Cloud Provider partners to also benefit from VMware's commitment to a sustainable future, that's why we have this weeks' Feature Friday discussing new training to help our Cloud Provider partners start and achieve their renewable energy strategy. We now have an array of assistance programs and utilities to help Cloud Partners look to a sustainable future, find out more in this weeks episode.
Join Antione Larpin and myself as we discuss some of the aspects of Digital Sovereignty and how the EU is moving with legislation and more focus on the importance of Sovereignty in our data economy. In the European Union, the need for sovereignty has particularly been expressed as an answer to the vulnerabilities arising from over-dependence in a globalized world. Whilst many nations are examining their own needs for Sovereignty, the EU is carefully considering legislation to protect EU citizens and provide guidance to Sovereign nations.
NSX Advanced Load Balancer (ALB) is the go forward load balancing product for our Cloud Providers, offering an extensive array of capabilities through new licensing Standard and Premium versions from within Cloud Director itself, and can of course be used standalone. With all this new potential, deployments and operations for NSX Advanced Load Balancer must be a consideration for providers. This is where the new vRealize Management Pack comes in, find out how you can find, deploy, operate and monetize the pack today.
Creating more effective account credential ownership, VMware Cloud Director (VCD) v10.4 introduces Service Accounts, as an alternative to user accounts, which allows standalone access for automation and third-party applications/tools (e.g. plugins) to VMware Cloud Director. This feature is built on top of API Token infrastructure which adopts OAuth standards. Service Accounts have access via API only and no UI access. Service accounts can be created either in system or tenant context, however, only the system administrators by default can create them. In case an Organization administrator/user needs the ability to create Service Accounts for their organization, then view and manage rights can be granted to allow this.
Caveonix has been a long-standing ecosystem partner for VMware and provides a great solution for VMware Sovereign Clouds. The joint VMware and Caveonix Cloud solution offers a fully integrated security, compliance, and governance platform to effectively manage data sovereignty compliance requirements of hybrid multi-cloud environments. The Caveonix Cloud platform has been fully tested and validated to support the VMware Cloud Foundation (VCF) components including, VMware Cloud Director (VCD), vCenter, vSphere, VMWare Tanzu Kubernetes Grid (TKG), vRealize Automation (vRA), NSX-V and NSX-T. The platform runs in isolated Sovereign domains and instantly assesses the security posture of the cloud environment and provides continuous monitoring against a wide range of compliance standards and industry regulations to ensure immediate reporting and mitigation of any drift in the security and compliance posture, thus protecting all data assets stored in the VMware sovereign cloud.
Sustainability is becoming a very important aspect of business within our organizations and also the associated supply chain. Teraco is a leased datacenter provider in South Africa with a innovative approach and commitment to sustainability, aligned with VMware Zero Carbon Committed within their underlying infrastructure they are able to offer Cloud Providers a base infrastructure that allows them, delivering Cloud Verified Cloud stacks to obtain the VMware Zero Carbon Committed validation as well. As we see more when enterprises move workloads from on-premises datacenters into public clouds, their responsibility shifts from Scope 1 (direct emissions) and 2 (indirect from the generation of purchased energy) into Scope 3 (all indirect emissions (not included in scope 2) that occur in the upstream and downstream supply chains of the reporting company). Essentially the cloud provider becomes accountable for Scope 1 and Scope 2 stewardship for the customer. Cloud carbon tracking with programs like Zero Carbon Committed is becoming more necessary because customers want to know the environmental impact of choices they make in their upstream supply chains.
VMware Cloud Provider Lifecycle Manager (CPLCM) 1.3 is a must-have tool for Cloud Providers who have large estates and need to optimize their operations for Day 0 deployment, upgrades, configuration, and management of Cloud Director, Usage Meter, vRealize Operations Tenant App, and RabbitMQ.
Building upon VMware Validated Designs, CPLCM 1.3 delivers greenfield and existing estate automation, now a stateful application with a new UI, whilst allowing providers to use VMware Lifecycle Manager to manage the core SDDC components vSphere, NSX and vSAN.
Commercial Hyperscale clouds have their place, they provide excellent infrastructure services and convenience, but often can be confused with the 'only option'. Customers are often swayed by the ease of doing business with commercial cloud but must consider the costs, availability, performance, elasticity, skills required, and support available to use such solutions. Cloud Providers can help customers achieve the right application execution venue for their estates and provide support, typically over all the cloud options, but particularly in their VMware Cloud making this a differentiator for customers with multi-cloud or hybrid cloud needs. Watch this session to understand more about the differentiators and how to communicate these to your customers when they are measuring you against a commercial cloud.
In the past CSE deployment has not been that simple, requiring a lot of secondary configuration to get up and running. Now in .Next deployment is as simple as creating a vApp from an OVF file and using this to deploy CSE, all in the UI. Also, the provider admin can also host the Container service extension in the solution org, create and share Catalog and upload Tanzu Kubernetes Grid Kubernetes OVAs.
Enhancing the deployment we will be allowing tenants to create Kubernetes clusters with multiple control plane VM all via the UI as well. Additionally, all CSE deployments will now use the CAPVCD Entity Type. Lastly, we are also introducing the new concept of a node pool to manage the lifecycle of the Kubernetes Cluster; resize, upgrade and delete.
Find out more about CSE.next and enroll now to qualify for the beta release and experience faster, more secure K8s cluster operation and a single pane of glass interface. Email us to register for the beta or get in touch via our channel to know more, also check out the community page.
VMware Secure Access Service Edge (SASE) combines network and security functions with WAN capabilities to support the ever growing needs of today's hybrid organizations. Work working from home, now an acceptable reality for many employees, organisations need to control access to applications and secure access at the edge ever more so. What's different about VMware SASE? Using secure access and automated access to applications via Workspace ONE, you can differentiate your offering, extending into your customers application domain and delivering a complete integrated experience for the digital workforce. Also VMware builds in Edge Network Intelligence for automated insights on network health and application delivery, making it a great solution to provide to customers going through app modernization initiatives.
It's here, Cloud Director 10.4, and what a lineup! Cloud Director continues to deliver exceptional cloud application and infrastructure services and this release is no different with the following highlights; monetize NSX Advanced Load Balancer services in Cloud Director UI, static routing on Edge gateways, catalog sync task visibility, storage IOPS limit visibility, simple migration for VMs without shared storage, terraform updates, Container Service Extension updates and much more. Watch this Feature Friday to find out more about the release and the newest Cloud Director capabilities.
100 episodes!!!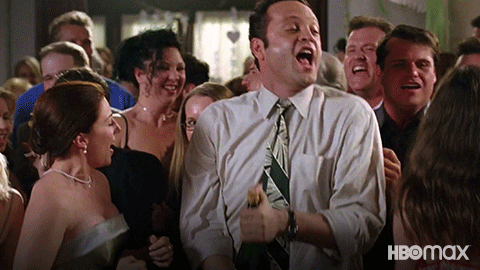 To date the Feature Fridays series has gotten 1,473,025 views, over 69,900 hrs of watched time and 6700 subscribers!
THANK YOU!!! – especially to all the presenters and experts who have contributed to the program!
Now down to business!
Sovereign Cloud is a key initiative that VMware, with the Cloud industry is leading the way in defining Sovereign key pillars and capabilities for Cloud Partners to self attest to their specific Sovereign capabilities. We have seen a huge update in customers requiring Sovereign capabilities from cloud and also increased pressure on ESG strategies and partner supply chain alignment. With this in mind, I invited Laurent Allard, our head of the Sovereign Cloud initiative in VMware to talk about how the initiative is evolving and the new positioning we have to communicate.
Edge gateway firewall and distributed firewall has been around for a long time, but lacked application based context. The new NSX-T Advanced Threat Protection is a new complete set of new features for advanced intelligence and security for your customer workloads and data. Why is this important? Security is still a number one customer concern with cloud adoption, VMware NSX provides a huge portfolio to bear to deliver visibility and enforcement across the attack chain with Access Control, Advanced Threat Protection and Analytics and Management for modern application security and performance. Watch this Feature Friday to learn more about Advanced threat Protection which includes NSX Intrusion Detection System (IDS) and Intrusion Prevention System (IPS) and why this is a great scale architecture with massive throughput, absolute coverage with zero blind spots and dynamic policies that move with the workloads.
It's here! Cloud Director 4.4 has landed, and what a landing, this release has more new capabilities than any prior! New for Cloud Providers is on-premises vSphere to Cloud Provider dedicated vSphere DR and Migration, now allowing DR and Migration to private cloud vSphere instances, no Cloud Director required! 1-click migration – getting your tenants onto your cloud faster and more effectively than ever before. Increased operational excellence with RPO compliance reporting and Recovery Plan execution reporting to help troubleshoot challenges with failover and replications. Upgrade assistance with the ability to validate compatibility with all your remote on-premises replicators and understand the impact of an upgrade before it happens – getting your tenants prepped prior will help avoid service outages. New product feedback mechanism to help our engineering and product management teams deliver a better experience on-going in the future. Support for Layer 2 network extension to VMware Cloud on AWS for one-way migration and complete DR and Migration support for Cloud Director service Google Cloud VMware Engine. And much much more! Check out our this Feature Friday to get the deep dive!
Welcome to episode 97! This week I'm joined by Sachi Bhatt to cover the new App Launchpad SaaS product. App Launchpad has been available for Cloud Director clouds for a couple of years and delivers a great application platform as a service experience for your Cloud Director Tenants. But with multiple versions of App Launchpad, there were catalogue sync challenges. App Launchpad didn't cover non-Cloud Director clouds, making it a challenge to deliver a sustainable catalog to any VMware Cloud environment. App Launchpad application platform is now available as a SaaS solution managed by VMware and zero-cost MSP contract via Cloud Partner Navigator.
Since Cloud Director 10.3.1 we have included a neat feature called API Token, now you can drive secure API access and more automation. Access to Cloud Director should always be tightly controlled and we recommend using multi-factor authentication to the user interface as a good practice, but for the API this presents a dilemma, sharing usernames and passwords is not a good practice and is not advised, also using 3rd party token interception is often tricky. In the past, this made it difficult to widely share automation scripts and take advantage of the significant cloud API and things like Terraform.
Bring in the VMware Cloud Director API Token feature that enables the generation and usage of API Tokens by cloud providers and tenant administrators natively in the platform. Watch this Feature Friday to see how you can generate, enable, commission, and revoke API tokens to your tenants to drive more consumption via automation and generate more usage of API-driven architectures.
As per our April announcement, Cloud Providers now have access to Tanzu Application Platform. "But what's it all about" I hear you ask! Tanzu Application Catalog enables cloud providers to drive new service capabilities with a comprehensive build and application lifecycle management platform for all your customers' modern application needs. Development, security, and operations (DevSecOps) customer teams now can be provided with a best-of-breed tooling in the application development pipeline while creating and maintaining a secure, sustainable, and reusable supply chain for modern applications throughout their lifecycle. But more than that, you can offer unique supply chain best practices and additional managed services with TAP, or you can rely on out-of-the-box community-driven processes. As a result your customers can build their applications more quickly and realize faster revenue generation for their company with Tanzu Application Platform. Best of all, it can be deployed in on-premises environments supporting private registries and can be segregated supporting Sovereign use cases.
At last we are able to provide support for 3 node VMware Cloud Foundation with Cloud Provider solutions! This will enable providers doing private clouds a smaller footprint for customers, with lifecycle management to lower operational costs. VMware Cloud Foundation dramatically shortens the path to hybrid cloud, increasing admin productivity while reducing overall TCO. Partners who deploy VMware Cloud Foundation accelerate their time to market, by eliminating complex processes around system design, testing, bring-up, configuration, and provisioning. These deployments are low-risk with quick, repeatable, secure deployments based on a standardized, VMware Validated Design™, And finally Cloud Providers will be able to deliver a future proof infrastructure for customers: Run any app, both traditional and cloud-native containerized, with the Cloud Provider platform on top of core VMware Cloud Foundation.
Watch this video to understand the new offering support and how to engage with VMware to get support of this architecture.
Watch this episode to understand more about the Cloud Director Container Service Extension Cluster API. This is the only part of the Container Service Extension we haven't yet gone into detail, and today's the day! The Cluster API is a critical component that can be used to create one or more Kubernetes clusters on VMware Cloud Director, watch this episode to find out to use use the API.
Watch this episode of Feature Fridays with Faiyaz Shahpurwala, Chief Product & Strategy Officer at Fortanix and Rajeev Bhardwaj VP Cloud Solutions for VMware Cloud Providers. We will discuss what's new in the VMware Sovereign Cloud initiative and we are excited about our relationship with our ecosystem provider Fortanix helping providers deliver a complete key management solution to underpin their sovereign cloud. Join us as we dive into some of the detail on how Cloud Providers can support customer data privacy challenges with Schrems II using Fortanix FIPS certified HSM and key management with regional level isolation to meet specific Sovereign data privacy regulations.
Welcome to episode 91! This week we cover vRealize Operations Cloud and how you can use this to provide assessment services for customers who wish to migrate to cloud in a simple and clean manner. Assessing a customer environment is a task that is necessary to understand the current status of their footprint, the complexity, the security and importantly the applications. Getting this wrong by using free tooling of home grown scripts can be costly and often providers need to build in additional cost to migration contracts to allow for the unknown. What is the unknown risks could be reduced? Providers could then be more competitive on cost, have a better migration plan and right size the destination cloud resources. The good news is that vRealize Operations Cloud Assessment dash-boarding does this out of the box and at a small cost for VMware Cloud Providers – you only pay for what you use, when you use it.
Container Service Extension and Kubernetes maybe new territory for some partners and using this video in conjunction with this blog https://blogs.vmware.com/cloudprovider/2022/03/tanzu-packages-on-tanzu-kubernetes-clusters.html, you can learn all about how to deploy a Tanzu Kubernetes cluster service for your Cloud Director customers.
With many customers looking at either hyper-scale container solutions or private cloud container solutions, this offering presents an opportunity for VMware Cloud Providers to address private cloud or shared public cloud KaaS in their data centers, negating possible customer attrition to other clouds for K8s services. In combination with Cloud Director support for GPU with NVIDIA, and Cloud Director App Launchpad marketplace for VMware marketplace, 3rd party or custom applications, we are delivering a complete portfolio for digital transformation that appeals to many industries.
Welcome to Feature Fridays Episode 89, this week I'm joined by Varghese and Brandon to look at the sustainability dashboards in vRealize Operations. With an ever increasing focus on sustainability and VMware delivering programs such as Zero Carbon Committed, everyone needs to have a closer look at how they can improve their carbon footprint and supply chain.
VMware Cloud Providers have access to use vRealize Operations not just for monitoring services and assessment services but also for providing their customers with essential sustainability reports. This capability is fairly new in vRealize Operations and in the initial dashboards that we walk through in this session it is clear that there is an opportunity for VMware Cloud Providers to deliver essential sustainability reports to customers or run this as a managed service. So don't delay, watch the Feature Friday episode to help get you started.
In this episode Gerrit and myself discuss his latest white paper for VMware MSP services. Detailing how Cloud Providers should plan their services based around MSP metrics, differing from on-premise economics. It's a complex change for many providers, and the white-paper aims to make this as simple as possible to understand and navigate.
With customers consuming managed services in your data center, MSP brings the opportunity to deliver managed services on alternative infrastructures and services. As customers typically have hyper-scale clouds already, this means you need to address co-opetition and proactively operate a model where you handle the customer relationship, T&C, pricing, billing and support for all the customer clouds now and in the future.
Find out how you should be using metrics like Customer Acquisition Cost (CAC), Lifetime Value (LTV), Average Revenue Per Customer (ARPC) and Annual re-occurring Revenue (ARR) to plan your VMware MSP future services.
vRealize Operations Cloud is a VMware SaaS version of the on-premises vRealize Operations and is available under the Cloud Provider MSP contract. It provides all the same functionality as the on-premises version, but with very low operational overhead – not more deployment of vRealize Operations, just a simple proxy collector and you have instance access to all of your estates or individual proxy deployment for private clouds. Watch this session to learn how you can use vRealize Operations to improve your environment, optimize your performance, increase your sustainability and deliver essential value added services to your tenants today.
With support of NSX-V now ended, VMware Cloud Providers must migrate to NSX-T, but for larger environments and active customers this can be a challenge. Watch this episode to learn how Etisalat's operational team have developed their mechanism to migrate customers, using the VMware NSX-V to NSX-T migration tool VMware has provided, to a new vCenter and hardware platform with the latest VMware stack. Using Cloud Director Availability migration has been made easy and Etisalat needed to take some key process decisions to migrate their customers as the migration tool didn't (in an earlier version) meet their needs.
In this episode I'm joined by Sachi Bhatt, Technical Product Manger for Container Service Extension, to discuss the updates to Container Service Extension a critical component for Dev Ready Cloud solutions for our Cloud Partners. We cover the CSE service component, CSE CLI plugin and CSE UI and how these components work for each persona in the Dev Ready Cloud environment; the Cloud Provider admin, the tenant admin and the developer user.
This week we are back looking at vRealize Network Insight Cloud and specifically focusing on the excellent Application assessment capabilities, particularly useful for migration and on going managed services. vRealize Network Insight Cloud is a comprehensive solution covering assessment, migration and day 2 operations of virtualized and physical estate components. For Cloud Providers this is an excellent utility to help right size bids and remove risk by assessing new customers pre migration and ongoing management post migration to your cloud, get visibility of applications, security posture and recommended firewall rules as well as help automate migrations.
In the Feature Friday I am joined by Routed Hosting in South Africa to talk about how Routed services their partner market with a VMware Cloud Director solution that has integrated Cloud to Cloud DR and Ground to Cloud backup and migration. Using Cloud Director Availability and Veeam, Routed is able to deliver a robust cloud data protection solution all from a Cloud Director integrated experience.
In this episode we explore the new multi cloud maturity assessment web based tool. It is a great tool for working with a customer to understand where they are are from an organisation perspective in their ability to support the multi cloud world today. Using a simple scale and questions you can identify potential problem areas in the customer that may hinder their cloud strategy, you can then export and work on services that could improve these areas. It's a great solution to show how as a Cloud partner you can help them on their cloud journey.
In this episode we discuss vRealize Network Insight cloud, the SaaS version of vRealize Network Insight, available to all partners via Cloud Partner Navigator and MSP contract. It's a great solution for managing your customer and production services, understanding security, compliance and performance in complex multi cloud environments. You could also offer larger customers access to their own instance or deliver valuable reporting as a part of a managed service.
GPU is a hot topic for customers who are looking to design applications requiring AI/ML or High Performance Compute (HPC). Typically these services are available in hyper scale providers, but are fairly inflexible t-shirt sized with longer commit discounts. VMware Cloud Director providers can now offer multi-tenant vGPU as a Service workloads, and using VMware Cloud Director flexible allocation models you can deliver vGPU more cost effectively and with less restrictions for customers.
Want to know how you should start troubleshooting errors you see as an admin or customer issues or events? In this session we discuss high level troubleshooting steps to be able to get to issue identification, essential for a quick resolution from our Global Support teams. Join the experts with Daniel Quirke – Staff Engineer in our Global Support team, Tomas Fotja – Staff Cloud Architect and Joerg Lew – Technical Product Manager as we dive into a high level discussion, best practices and processes for identifying and recording issues.
Each version of the NSX migration tool for NSX-V to NSX-T is getting better and better, more and more blockers are being removed. This version is no exception. Version 1.3.1 and now Cloud Director 10.3.2 has a lot of new migration and NSX-T capabilities covered, making your migration as smooth as possible. New updated assessment, migration to a different vCenter server, DHCP relay and Static bindings migration, route advertisements and enhanced network pool support are all now covered. Please remember to run your migration assessments with this new release and send the report output back to v2t-assessments@VMware.com.
Many providers who are delivering containers and K8s clusters as a service will be looking for that next service, where the developer now becomes their buyer. Utilizing Tanzu Basic with TKG provides a K8s baseline, utilizing Tanzu Standard builds in Mission Control and multi cloud and Tanzu Advanced extends these services with the Tanzu Application Catalog and Tanzu Data and Build. Service. Together these make a great offering for developers to securely build, run and manage applications on your cloud or any other cloud depending on requirements.
Please join Gerrit, Joerg, Stefan and myself as we get together and discuss what the opportunity is for Cloud Providers and how Tanzu can deliver a feature rich DevOps tooling and orchestration layer, essential for modern applications.
Welcome to episode 76! In this week's show I am joined by Bhaskar and Amith to discuss the new 1.2 capabilities of Cloud Provider Lifecycle Manager (CPLCM) 1.2.
CPLCM is an evolution of automation delivering Day 0 and 1,2 automation for deployment of a modern VMware cloud infrastructure and ongoing patching and upgrades. This is an important solution for our VMware Cloud Providers; there are many ways they can deliver a VMware cloud service to customers – build your own cloud, buy a hyper-converged cloud or utilize a VMware hyper-scale cloud. Each method has its own merit but building your own is typically the highest operational cost to complete and maintain. CP LCM offers consistency in the build, enabling you to maximize platform stability, it offers best practice VVD deployment, enabling you to scale with confidence and it offers you upgrades, enabling you to get on with your business rather than worrying about interoperability and design. Watch this session to find out more.
—— HAPPY NEW YEAR ——
This week we are discussing multi cloud mobility and how core to this is a common cloud hypervisor and the ability to move workloads between clouds with minimal or zero disruption. Hybrid Cloud Extender (HCX) delivers complete workload mobility between clouds, with inclusive deduplications and WAN optimization, HCX can deliver 'Live vMotion' for workloads moving to or between clouds, meaning zero downtime or application interruption whilst the migration is happening. HCX can also upgrade older vSphere instances whilst migrating, negating the need to stage. This delivers not only hybrid workload use cases, but also hybrid application across cloud use cases, allowing customers to have a service mesh between clouds and permitting workloads to run on the right cloud and able to interconnect. Watch this session to find out more.
—— MERRY CHRISTMAS ——
In this week's session, I am joined by Sachi Bhatt to discuss App Launchpad 2.1 and dive into the feature updates in this release. App Launchpad is a great way for our Cloud Providers to drive platform consumption and address application portfolios for their customers.
App Launchpad 2.1 brings some cool updates that have been asked for from our partners, secure catalog management via updated connectivity and network flow with a new request mechanism rather than a remote push and usability enhancements such as filters, custom fields, sizing templates and customized dashboard branding.
I know the ordering is wrong! But the date is right!
This is an important session as time is running out for your NSX-V to NSX-T migration and we have just launched a new migration tool v1.3.1 with enhancements that will help you assess and migrate more customer org virtual data centers from V to T. This is a great product, fully supported and very robust, essential to understanding where you can quickly use the product automation to migrate and where some manual tasks would be required.
Join Romain and myself as we run through the latest NSX Migration for Cloud Director 1.3.1 solution and the new functionality that is included. Remember time is running out, start your assessment with the 1.3.1 tool today to gain maximum value.
Tanzu Mission Control (TMC) is the VMware SaaS service umbrella management control capability for Tanzu Kubernetes Grid, talking to Kubernetes cluster control planes whether Tanzu or other native Kubernetes. TMC is a multi cloud kubernetes control plane that providers can consume via an VMware MSP contract to manage their customer Kubernetes instances as a managed service, or to provide to customer self service access to manage their own Kubernetes instances. Find out what variations exist for our VMware Cloud Providers, what they can provide and how you can deliver additional value to your customer with Tanzu Mission Control.
If you are delivering Cloud Director services, the advise is to use TKGm as this provides much more functionality and NSX Advanced load balancer for layer 4 load balancing containers and VMs. TKGm brings the same kubernetes control and capabilities to any cloud, whether in native Hyper-scale; Azure, Google, AWS or VMware. With TKGm you do need the CSE server plugin (available from GitHub), and the CSE UI that is available in Cloud Director 10.3 and above. Join Gerrit, Stefan, Joerg and myself as we walk through the TKGm components, examine the architecture and optional reporting and metering that you need to deliver an operational Kubernetes Container cluster as a Service solution.
With the launch of VMware Cloud Director Availability 4.3, DRaaS and Migration has got a new edge. Now with an ultra-fast 1 minute RPO business can address a mission critical tier of service protection. Advanced Retention rules deliver more control over the retention period of a replication allowing 5 sets of rules to govern the replication cycles. Lastly DR and Migration Plans allow the provider or the tenant to manage the order of VMs failing over, set waiting times, and even include prompts for confirming the success of the executed step. To find out more about these key new capabilities and much more watch this Feature Friday with Nikolay and myself.
We are building this series to dive into depth about each aspect of Tanzu that our cloud providers have been interested in and more. In the first series we talked about packaging and versions, discussing in detail what was available and how. In this episode we explore the first major component in the Tanzu portfolio, Tanzu Kubernetes Grid service (TKGs).
Watch this Feature Friday mini series with Joerg Lew, Gerrit Lehr, Stefan Berner and myself, to understand more about Tanzu for Cloud Providers. We are starting at the basics in this episode, what is available in what bundles and the key differences as well as how this works with VMware Cloud Director or without. Future episodes will be building on this foundation and exploring all aspects of Tanzu.
It's the 5th of November, in the UK 'Guy Fawkes' night, "Remember, remember the 5th of November. Gunpowder treason and plot. We see no reason, Why gunpowder treason, Should ever be forgot!" (poem by John Milton) – I haven't gone crazy, if you are wondering what that is about – read more.
It's that time of the year, autumn is coming to the Northern hemisphere, and turning a new leaf, we will be taking a deeper look at Kubernetes services! You've probably seen or heard of Container Service Extension before, but now with 3.1.1 we are in a much better position, with functionality that delivers much more. In this session Sachi and I discuss how you can start out with CSE and VMware Cloud Director and benefit with the 3.1.1 improvements for production K8s cluster services with persistent disks, NSX Advanced K8s load balancing and more.
Did you know that as of vRealize Automation 8.6 we added an out of the box endpoint for VMware Cloud Director 10.2 (or greater), so you can use your tenant org VDC as an endpoint to provision virtual machines directly into the orgVDC. If you have vRealize Automation, or are looking at providing vRealize Automation as a managed service, or even looking to attract customers who need a 'public cloud' that they can drive from their vRealize Automation platform on premises with the rest of their cloud business, then this session is for you!
VMware Object Storage Extension 2.1 has landed and is delivering some great new capabilities to help you deliver more sticky customer services. What this Feature Friday to find out more about capabilities like on-demand backup and restore of Kubernetes clusters, AWS S3 Glacier archive object recovery and enhanced management features native in VMware Cloud Director for vApps and VMs.
VMware Application Catalog is available for Cloud Providers and provides pre-packaged, enterprise-grade app building-blocks to your tenants who are working on app modernisation / development. If your tenants are developing solutions using containers, they need secure and tested applications to develop on and against. Watch this week's session to find out why VMware Application Catalog is a next level offering for Dev Ready Clouds.
In this Feature Friday we will discuss with John Marrone, Director MultiCloud Architecture, Gerrit Lehr, Cloud Solution Strategist and Francisco Romero Gotor , 'Paco', Head of Hybrid Cloud IaaS in TietoEVRY, the end to end function of this team and how this has been successful for TietoEVRY to bring their newest Cloud solutions to market.
This week I am joined by Justin Fox (Senior Director of Product and Software Development) at Green Cloud Defense to shed light on their innovative customer portal primarily supported by VMware Tanzu. With a decade old track record leveraging VMware Cloud Director amongst its Managed Service Provider Network, Green Cloud is now expanding its micro-services capability through VMware Tanzu Kubernetes Grid (TKG) underpinning their new partner portal. Watch the full video to discover how Green Cloud Defense is powering the next generation of applications with a single pane of glass.
For this session, I'm joined again with Sachi Bhatt (Technical Product Manager) to discuss the Container Service Extension 3.1 and the new capabilities that it brings Cloud Providers' native Kubernetes services and Tanzu Kubernetes Grid (TKG-S). Container Service Extension 3.1 brings a few cool new enhancements and was released in conjunction with VMware Cloud Director 10.3. As such it may have got a little lost in the big VMware Cloud Director release, so we wanted to shine some light on this gem! Watch this 62nd episode to find out more about what Container Service Extension can do with Tanzu and native Kubernetes clusters.
This week I am joined by Sachi Bhatt (Technical Product Manager) to discuss the SaaS release of VMware App Launchpad (ALP) and the impact it will have on Cloud Providers' developer ready offerings. VMware App Launchpad has evolved rapidly since its first launch in April 2020, originally it could only be deployed as an extension on VMware Cloud Director. Whereas now, the ALP extension is available to use with Cloud Director service, as a SaaS offering available through Cloud Partner Navigator (CPN) portal. Watch the 61st episode to uncover more details on App Launchpad SaaS release.
This week I am joined by Romain Decker (Staff Technical Product Manager) to discuss NSX-T vApp Networking capabilities for VMware Cloud Director (VCD) 10.3. This was a major release as we set vApp edge services in motion for NSX-T adopting like for like features from NSX-V vApp capability. Grouping of VM's to meet application needs is crucial to VCD users therefore, vApp networking services are extremely important to connect the dots between customer vApp networks and organization networks. Tune into our 60th episode to understand this core feature better.
In this session, we will be reviewing VMware Learning Platform, its use cases and underlying technology with Joerg Law (Technical Product Manager) and Brian Noeldner. VMware Learning Platform is a multi-faceted SaaS learning platform that is used by VMware to enable its workforce and customers and is also available to the market as a SaaS education and training delivery eLearning platform. It leverages VMware cloud technology such as NSX and VMware Cloud Director to offer a fully scalable, on-demand and secured infrastructure to businesses that want to manage an end-to-end learning platform with virtual IT labs, Live events, on-demand trainings, and instructor lead courses. Watch the entire episode in YouTube to understand how VMware Learning Platform has transformed the way knowledge is transmitted in this era of digital technology and how you can use the solution for your training or for education services.
This episode is a 'must-watch' for all our Cloud Providers as I am joined by Nicola Peill-Moelter, Director of Sustainability at VMware and Jennifer Ruch also the Director of Sustainability at Equinix to discuss VMware's Zero Carbon Committed program. The Cloud industry has many challenges with environment regarding data center energy usage. However, with continued adoption of sustainable cloud, cloud computing companies could eliminate a billion metric tons of CO2 emission over the next four years (IDC, 2021). VMware recognizes that the key factor in reducing the CO2 emissions associated with cloud computing comes from the great efficiency of aggregated and virtualized compute resources. As ESG goals become globally more important, companies are demanding partners have ESG initiatives driving more social consciousness and more investment. Find out how VMware's Zero Carbon Committed initiative can support your ESG goals by managing power capacity in data centers, optimizing cooling, leveraging power-efficient servers, and optimizing server utilization rates. Watch the full video and become a VMware sustainability champion.
This week I am joined by Brian Whitenight (Partner Director for GDIT) and Daniel Paluszek (Principal Solutions Architect at VMware) to discuss how GDIT powers milCloud® 2.0, a cloud solution designed to support defense agencies. We will find out, how defense agencies, also known as mission partners, have been facilitating and operationalizing their transition of applications to milCloud 2.0 with VMware Cloud Director and on-premise to cloud migrations through VMware Cloud Director Availability. All these entities are being used by many government clients in their data centers. Watch this information packed episode to understand more about VMware's partnership with GDIT and milCloud® 2.0.
In this episode I'm joined by Julian Da Silva and Alex Tanner, both involved with Sovereign Cloud initiatives with Cloud Providers and both exploring how Gaia-X can be addressed with the VMware portfolio. In episode 49 of Feature Fridays we have discussed Gaia-X with Laurent Allard, (our resident expert), VMware's involvement, and how this will affect you, our cloud providers. Now we are taking this to the next level, diving into some of the technologies that could support a Gaia-X initiative. Naturally Gaia-X is an evolving initiative, so these views and designs are being examined for their capabilities to support some of the functions that will be required.
In this episode Sachi Bhatt (Technical Product Manager for Tanzu Portfolio) has joined me to shed more light into the Tanzu portfolio integration with VMware Cloud Director 10.2.2. Tanzu basic is now available for VMWare Cloud Director 10.2.2 offering multiple solutions for (K8s) Kubernetes-as-a-service namely Container Services Extension and Tanzu Kubernetes Grid (TKG); TKGs (for vSphere) and TKGm (multi-cloud). Find out which of the solution is best suited to your organization and why. Furthermore, this session will cover the star feature of VCD 10.2.2 update which allows network isolation for Service Providers who are managing multi-tenanted environments with Tanzu Kubernetes Grid TKGs. Watch the full video for a detailed demo and learn how to run all the necessary configurations in your VCD 10.2.2 and vSphere environment.
This episode is a rare occurrence for the Feature Friday community, as we bring together a stellar line-up of speakers to discuss an ingenious chatbot solution for VMware Cloud Director (VCD). In this session, I am joined by Joerg Lew (Technical Product Manager), Dimtry Glebov (Solution Architect), Milko Slavov (Engineering) & Eugene Burhovetsky (Senior engineer of Operation Cloud Department) for Rosetelecom, Russia's leading telecommunications provider. Rosetelecom are successfully operating a chatbot facility within VMware Cloud Director as its first line 'conversation agent' to offer on-demand support to their clients/providers. This episode covers the details on VCD extensibility and integration guidance on chatbot implementation. Watch the full video to find out how Rostelecom navigated through their customer demands to implement and successfully launch the chatbot for VMware Cloud Director.
Read the full blog – July 2nd 2021
This week Bhaskar Gupta joins me to run through VMware Cloud Provider (CP) Lifecycle Manage (LCM) and the 1.1 update. Cloud Provider LCM 1.0 was limited released in October 2020 with limited functionality – only deployment, now 1.1 is here, delivering: deployment (Day 0), initial configuration (Day 1) and Day 2 operations for Cloud Provider products: VCD, Usage Meter, vRealize Operations Manager Tenant App. Day 2 operations in VCP LCM 1.1 includes: product upgrade, certificate management, node management API only! Now you can get one step closer to that great SDDC life cycle management capability for your cloud provider stack! Find out more about how you can start automating your cloud stack with CP LCM.
This week, I am joined by Romaine Decker (Staff Technical Product Manager) to run through the latest developments that took place to accelerate and amplify NSX-V migration to NSX-T. Since VMware announced the sunsetting of NSX-V, targeted for January 16, 2022, migrating to NSX-T should be the top priority for Cloud Providers. Watch this episode to learn how you can strategize an efficient and risk-free migration by leveraging the new capabilities in the 1.2.1 version of the NSX-V to T Migration Tool. The tool offers a brand-new feature to run the assessment mode with VCD environment to determine the migration readiness of your organizations virtual data centers (VDCs) backed by NSX Data Center for vSphere. This capability is slowly becoming the holy grail for most of our Cloud Providers.
Now is the time to refocus on migration with 68% of CIOs ranked "migrating to the public cloud and/or expanding private cloud" as the top IT spending driver in 2021, and 52% of workloads expected to be in public clouds by 2022. In this episode I'm joined by Nikolay Patrikov (Senior Technical Product Manager) to discuss what new VMware Cloud Director Availability 4.2 migration capabilities help Cloud Providers address these migration opportunities & capture workloads to their VMWare Cloud Director public cloud or VMware Cloud on AWS with Cloud Director service! There you go – migration made simple.
To mark our 50th episode, I am joined by Joerg Law (Staff Technical Product Manager) who is very well known to the Feature Friday community and Milko Hristov Slavov (Staff Engineer for VCD) to discuss the newly extended autoscaling feature for VCD 10.2.2. Dynamic autoscaling uses the VCD extension framework and enables on-demand scaling of virtual infrastructure and resources. Cloud Providers can reap the benefits of this new extensibility solutions to scale cloud services up and down automatically, based on pre-defined rules and policies for each applications requiring autoscaling.
In this episode I'm joined by our resident GAIA-X expert Laurent Allard to discuss the project and VMware's involvement, but also how this will affect you, our cloud providers. For those that are new to this, GAIA-X is a European initiative for efficient, competitive, secure and trustworthy federation of data infrastructure and ecosystem service providers. Its aim is to develop common requirements for a European data infrastructure. The resulting federated form of data infrastructure strengthens the ability to both access and share data securely and confidently to boost a digital economy.
This week I'm joined by Gerrit Lehr one of our prominent Cloud Solution Strategists to discuss a new white-paper he has written covering the Business Opportunity for our VMware Cloud Providers to Deliver a Modern Apps and Managed Application Cloud Business. This white-paper builds on the original IAAS TCO foundation white paper. These assets are really important if you are looking at either starting your cloud business with VMware or looking at the next phase for your cloud business with VMware.
This week I'm joined by Mark Stockham from Dell Technologies to cover the Dell Data Protection plugin for VMware Cloud Director. This plugin has ben around for about 3-4 years now, it was one fo the first plugins to use the VMware Cloud Director Extensibility framework and also is the only vendor that is available in our program in points for Data Protection. Since then there has been many updates to the plugin and the Dell solutions, so we felt it is time to refresh and find out what is new with the plugin and how this could benefit you and your customers. Watch this Feature Friday to find out more.
This week I'm joined by In this episode I'm joined by Joerg Lew to discuss the updates in VMware Cloud Director 10.2.2. This release is rather feature packed; there are some great time saving capabilities like Global Placement policies, operational management enhancements with SNMP, operational usage improvements in Guided Tours to name just some! Watch this Feature Friday here to find out more.
This week I'm joined by In this episode I'm joined again by Joerg Lew and Dattathreya Sathyamurthy Hassan, Product Line Manager for the Tenant App to discuss the new 2.6 update. Can you believe it's been 5 months since the last release, it seems like so much has happened! The new update now provides support for NSX-T bandwidth pricing, VMware Cloud Director Availability DRaaS pricing, pricing for used and configured storage and pricing for 'ephemeral' VMs up to a 5 minute level. Watch this Feature Friday here to find out more!
In this video I'm joined by Romain Decker (Staff Technical Product Management) to discuss VMware Cloud Director and NSX-T's new northbound routing capabilities, including the new VRF-lite capability that has removed previous bottlenecks in capacity. NSX-T networking in this capacity is very different from the traditional ways of network and NSX-V, so if you're looking at NSX-T, I would highly advise you look at this video first!
In this video I am joined by Lucas Nguyen and Clive Wenman to discuss the Dell Technologies Cloud Platform (DTCP) and VMware Cloud Director (VCD) and the new Hands-On-Lab (HOL). HOL are a great way to get to see a product in action, and Dell DTCP with VCD is an amazing solution with great potential to be a defacto standard for Cloud Provider public or private cloud solutions. Who wouldn't want a standard VMware Cloud Foundation (VCF) SDDC with a building block unit like vxRail, with VCD on top making the whole solution multi-tenanted and extensible?
In this video I'm joined with Daniel Paluszek Principal Solutions Architect at VMware to discuss our new Cloud Provider certification for 2020! This exam is not for the fainthearted, it's been designed to test your understanding of the Cloud Provider Platform at a solution level and is suitable for only those with practical experience of the Platform. Learn more about how this can differentiate you from the crowd and how you can earn this new badge!
In this video I'm joined by Jasenko Masic and Robert Brink from Cloudist Solutions, a Cloud Provider Distributer in Sweden. Cloudist Solutions have an interesting business model being a distributer of VMware Cloud infrastructure services and other solutions from a custom developed portal and VMware Cloud Director. Delivering VMware Cloud Director as a Service (as well as all the plugin services, Disaster Recovery as a Service, Bitnami applications etc), to other Cloud Providers to be able to offer to their end customers, as a business model, is an area of growth. More and more smaller traditional providers are looking to other providers to deliver the infrastructure and applications for them, so they can focus on the service and their specialization. Watch this session to find out more about how Cloudist Solutions in particular has created their offerings and how this model is working for them.
In this video I'm joined by Joerg Lew (Staff Technical Product Manager) to discuss what new capabilities are available in Object Storage Extension 2.0. This includes covering Native S3 support, AWS tenant account creation/re-use, Object Lock support, Bucket policy UI support, Ceph support and much more. Join this session to find out more about how you can offer S3 Object Storage from within VMware Cloud Director.
In this video I'm joined by Tim Hynes, Solution Specialist and software engineer from Rubrik. We will discuss the holistic approach Rubrik has with policy automation for backup, replication and archival for VMware Cloud Director. Rubrik delivers Data Protection services across hybrid clouds supporting tenant self service from their Cloud Director plugin.
In this video I'm joined by Amith Vijayanand a business analyst and Product Marketing Manager in our Cloud Provider Business Unit at VMware. We are showcasing the new opportunity calculator for Cloud Director service, available to all partners here. The idea of this calculator is to be able to calculate what your opportunity could be and what your business case looks like using VMware Cloud on AWS and Cloud Director service.
In this video I'm joined by Chris Colotti, Field CTO at Cohesity to discuss the VMware Cloud Director integration for Cohesity Data Management as a Service offerings, primarily backup and restore. Cohesity is a multi-tenant solution that maps to existing VCD customer orgs to be able to offer them different tiers of service for their data management service.
In this video I'm joined by Andy Sturniolo, Veeam Solutions Architect and Matt Lloyd, Director of Global Alliances at Veeam. We are discussing the Veeam backup and recovery solutions with VMware Cloud Director and VMware Cloud Director service. The new updated Veeam VCD plugin for the VCD extensibility framework provides support for VMware Cloud Director-aware backup and restore operations across VM's, vApps, guest and file systems! It also supports using Veeam Cloud Connect replication directly into VMware Cloud Director customer organization virtual data centers. This enables cloud service provider partners and tenants alike, to take advantage of a single user experience with the extensibility enhancements VMware has built into the platform including single-sign-on.
In this video I'm joined by Lorenzo Salhi founder of PrimaryIO, and Sumit Kapoor Technical Director of PrimaryIO to discuss the newly announced support for Cloud Director and Cloud Director service. PrimaryIO is now tested and verified for cloud migration use cases from on-premises to Cloud Director and Cloud Director service destinations, with warm migration coming soon. Using a customer side plugin, customers can migrate their on-premise virtual machines to their customer org in VMware Cloud Director on the provider target site.
In this video I'm joined by Romain Decker (Staff Technical Product Management) to discuss the new updated NSX-V to NSX-T migration tool – version 1.2. The NSX-V to NSX-T migration tool provides parallel migration to a new NSX-T environment on a org by org basis, it is the only tool that understands VCD constructs and is capable of migrating and converting functionality from NSX-V to NSX-T and NSX Advanced Load Balancer from Avi. 1.2 of the tool includes many more additional capabilities for more complex customer environments. Watch to find out more.
In this video I'm joined by Joerg Lew (Staff Technical Product Manager) and Romain Decker (Staff Technical Product Management) to discuss Terraform vCloud Director Provider 3.1 release and NSX-T support. Using Terraform makes a lot of sense to deliver infrastructure services for your customers, but also for your customers to drive their own infrastructure too. 3.1 of Terraform vCloud Director Provider 3.1 was released in December 2020 and now has support for NSX-T edges.
In this video I'm joined by Benoit Serratrice, Staff Cloud Solutions Architect at VMware to discuss VMware Cloud Director APIs and SDKs. Automation is key for our providers to maintain volume and reduce operating expenses. Using the VMware Cloud Director APIs various functionality is available across different API types as we move into a consolidated API ongoing and in the future. Watch this session to understand some of the capabilities of the APIs available and the corresponding SDK coverage of the APIs, so you can make the right decision and save time programmatically automating your cloud solution.
This week I'm joined by Mariush Minkov, Senior Product Manager for VMware Cloud Director Availability to discuss monitoring aspects available to tenants and providers for their DRaaS service. In 4.0 we introduced monitoring capability for providers (Syslog & VCD events), and now in 4.1 this is extended to tenants with eMail, there are UI and API metrics that can be monitored and SLA profiles to control the offerings. Monitoring the SLA profiles that are being consumed by each replication or each tenant is key for providers to tier their offering for tenant's differing workload criticality. Find out what is available and what best practices you should consider setting up and monitoring your DRaaS offerings
This week I'm joined by Mariush Minkov, Senior Product Manager for VMware Cloud Director Availability. We will be discussing the great new capabilities of the solution, covering improved notifications, encrypted Cloud to Cloud Disaster Recovery as a service, improved tenant experience, new single pane of glass deployment, public API improvements, new backup and restore capabilities and much more. 4.1 is out now and ready for you to download. It is the simplest solution for providing self service Disaster Recovery as a service and self service free migration from customer premise to VMware Cloud Director cloud. Find out more on the product page https://www.vmware.com/products/cloud-director-availability.html
This week I'm joined by Nikolay Patrikov Technical Product Manager at VMware to cover what VMware Cloud Director Availability can provide regarding migration. Did you know that migration jobs are free for our Cloud Provider partners? VMware Cloud Director Availability supports, cold and warm migrations and can be easily configured to use Layer 2 stretch networking as well to minimise any workload changes and reduce risk. VMware Cloud Director Availability migration is incredibly simple, customers can even run it themselves from their vsphere console without any need for training.
In this video I'm joined by Mariush Minkov (Product Manager for VMware Cloud Director Availability – VCDA) to discuss something that every service provider needs to address at some point – how to productize you Disaster Recovery as a Service solution. How should the product be offered, how can it be metered, what tiering can you do and how is this matched through metering and monitoring, how are other providers doing it today…..
In this video I'm joined by Joerg Lew (Technical Product Manager) and Martin Marinov (Cloud Director Engineering, UI Architecture) to cover VMware Cloud Director (VCD) 10.2 UI improvements; Guided Tours, Advisories and Global Searches. The team take us through these UI updates, their capabilities and their limitations. Add more efficiency to your VCD environment with these great new features!
In this video I'm joined by Joerg Lew (Technical Product Manager) to cover App Launchpad 2.0. The recent update to App Launchpad has created some amazing new opportunities for our Cloud Provider partners. Now providers can deliver helm chart applications into CSE managed Kubernetes clusters, driving more growth and more dev-cloud relevance. VMware Cloud Marketplace is supported which includes the now free (to VMware Cloud Partners who sign the MSP agreement) Bitnami community catalog applications as well as 3rd party applications all delivered with a new easy sync pull mechanism. Lots more capabilities like a public API, support for custom applications, new management enhancements like app categories and better catalog management are all discussed and shown.
In this video I'm joined by Joerg Lew (Technical Product Manager) to cover VMware Cloud Director Centralized Point of Management. Although this feature has been around for quite sometime, it is a particularly nice capability to save a provider time and money and give the tenant a single access and control plane to all their managed, hosted or on-premise private clouds and public clouds all in one place. As more and more customers seek the additional security, compliance and control that dedicated private cloud provides and as more Hyper-converged solutions hit the market, this makes a really nice offering for a provider to deliver any cloud type, manage it anywhere and all through VMware Cloud Director.
In this video I'm joined by Joerg Lew (Technical Product Manager) and Brandon Gordon (Technical Marketing Architect for vRealize Operations) and we are covering vRealize Operations and how you as a Cloud Provider can use vRealize Operations and various features available to generate new monitoring service revenue opportunities. Unlike the last Feature Friday where we covered vRealize Operations, this session dives deeper into vRealize Operations than focusing on VMware Cloud Director Tenant App integration.
This week I'm joined by In this episode I'm joined again by Joerg Lew and Dattathreya Sathyamurthy Hassan, Product Line Manager for the Tenant App to discuss the new 2.5 update. There are some great new updates in the reporting capabilities for custom reports as well as alert customization, also some improvements in metering and coverage has been increased. Watch this Feature Friday here to find out more!
This week I'm joined by Romain Decker (Director of Technical Product Management) to discuss a NSX-T networking capabilities and particularly focus on Data Center Groups and the what benefits can be obtained using them.
This week I'm joined by Romain Decker (Director of Technical Product Management) to discuss a new NSX-T capability that is now available in VMware Cloud Director 10.2 – VRF Lite. Watch the Feature Friday here to find out more about how you can use VRF lite capability to help address scale so you can support more customers per T0 and configure per tenant routing isolation all from VMware Cloud Director!
This week I'm joined by Ken Lamoreaux (Director of Technical Product Management) to discuss VMware Cloud Director storage. Ken has a wealth of practical knowledge in VMware Cloud Director and discusses from the ground up the storage presentation, management and controls available in Cloud Director, including the new Cloud Director 10.2 functions for IOPs limits and quotas.
This week we discuss the new NSX Advanced Load Balancer from Avi Networks the parity functionality in it's basic form included in the Flex Core and additional capabilities. With VMware Cloud Director 10.2 there is an initial capability with the Advanced Load Balancer and this will grow over time.
NSX-T is a core component in VMware Cloud Director and it is essential that Cloud Providers start to consider migration to the platform. The Cloud Services Business Unit is here to support you plan and action the migration with a NSX-V to NSX-T migration tool. Learn more about this from Romain Decker, our resident NSX expert.
VMware Cloud Director is a versatile hybrid infrastructure and service delivery platform. Connecting multiple sites is a key feature of hybrid management and VMware Cloud Director makes this easy. Watch this session to learn how to configure multi-site associations so your tenants can get the best UI experience possible from your multiple VMware Cloud Director instances.
This week we are covering some of the service concepts with VMware Cloud Director, whether you offer a full self service public cloud, dedicated private or shared infrastructure service you will see in this session what's important to consider in managed services and what components of the VMware stack you will need in your cloud operating model.
I'm delighted to be joined by Thomas Paulsen from Akquinet in Germany We will quickly run through how simple and easy it is to setup tenants to access VMware Cloud Director Tenant UI using their Azure login and multi-factor authentication that their Azure Active Directory is configured to use
Joerg and myself are joined by Jeff Moroski (Staff Engineer from our software engineering group for VMware Cloud Director), and we walk through some of the more complex aspects of development, integrating other products into VCD and handling things like authentication and configuration. Jeff also steps you through the Cloud Director developer sandbox he has created (available to all, read more here) and more.
We are covering all aspects of VMware Cloud Director UI plugins and iFrames as well as context menu customization. Cloud Director is an incredibly flexible solution allowing you the provider to have a single jump point for your customers to access all your services. So watch this session to learn how you can get started and make VMware Cloud Director your one-stop shop for your customers.
In this episode I'm joined by Joerg Lew and we wanted to show you the new VMware Cloud Director 10.1 Hands on Labs, as they are an extremely useful resource for training and demos. Hands on Labs have been around a while now, but this lab is new and features all of the great capabilities 10.1 has on offer including; centralized point of management, container and object storage service extensions, tenant app and more. This will be especially useful to those of you attending VMworld sessions regarding VMware Cloud Director.
In this episode I'm joined by Joerg Lew. and Brandon Gordon (Technical Marketing Architect for vRealize Operations) and we cover vRealize Operations and how you as a Cloud Provider can use vRealize Operations to generate new monitoring service revenue opportunities with VMware Cloud Director and without.
In this episode I'm joined by Joerg Lew. If you haven't heard about VCD Terraform provider, where have you been?! It's a fantastic way to deliver infrastructure without leaving your coding environment, use it to generate new infrastructures, delete old ones or modify existing components.
In this episode I'm joined again by Joerg Lew and Dattathreya Sathyamurthy Hassan, Product Line Manager for the Tenant App. Learn how you can use the Tenant App to deliver pricing the way you need it. There are lots of options and capabilities for pricing your services and VMware Cloud Director services, learn more about this today.
In this episode I'm joined again by Joerg Lew (he's been brilliant in working with me on these as you may have noticed!) and Dattathreya Sathyamurthy Hassan, Product Line Manager for the Tenant App. We will explore what the Tenant App in VMware Cloud Director is all about; how it is deployed, what it needs to work and what you can publish to dashboards for your tenants.
For this episode I am joined again by Joerg Lew (Staff Technical Product Manager at VMware). We cover what dashboards there are in the VMware Cloud Director Tenant App, how they behave and what can be offered. The Tenant App has gone through recent improvements and the monitoring and metering data it provides makes a great additional service for your customers.
For this episode I am joined by Julian Da Silva (Senior Cloud Solutions Architect). We will run through what the Flex model is VMware Cloud Director, lets clear up the confusion! Flex is an awesome way to provide the best of both worlds, allocation and reservation models.
For this episode I am joined again by Joerg Lew (Staff Technical Product Manager at VMware). We will run down the developer ready capabilities that you can offer to your tenants via VMware Cloud Director, our core service delivery platform
For this episode I am joined again by Joerg Lew (Staff Technical Product Manager at VMware). We will learn how you can use your own custom branding and themes in VMware Cloud Director to make the solution look and feel like your own portal and service interface for tenants.
For this episode I am joined again by Joerg Lew (Staff Technical Product Manager at VMware). Today we cover VMware Container Service Extension for VMware Cloud Director. Learn how you can deliver Kubernetes Clusters as a Service and utilise the CSE capabilities and additions to deliver upgrades and management of these Clusters. Watch it here
For this episode I am joined again by Eiad Al-Aqqad (Lead Solution Engineer at VMware). Together we cover the new Bitnami integrated capabilities to VMware Cloud Director and the exposing of these applications in the App Launchpad Cloud Director plugin! Watch it here
For this week I am joined by Joerg Lew (Staff Technical Product Manager at VMware). Together we will run through vRealize Orchestrator functionality underpinning the Service Extension capabilities in VMware Cloud Director! Watch it here
---
Now, it's Friday 😊 and the weekend is almost here! Maybe it's around lunch time wherever you are in the world? So go and grab something to eat 🥪 or a cup of coffee ☕️ and settle in to a 30-40 minute run down about VMware Cloud Provider technology capabilities.
Enjoy!