The Management Pack for Horizon version 2.0 has been released and is now available for on-premises or cloud customer deployments! This is an exciting release as it brings a number of groundbreaking features to further enhance our customer's ability to successfully monitor, maintain, and optimize their Horizon deployments.
You can read more about all of the latest features below, or you can hear more about them on the latest VMUG Podcast with Cameron Fore & Thomas Bryant. The VMUG Straight from VMWare Podcast spends 30 minutes deep diving into the latest release.
For Unified Access Gateway services & session monitoring. Administrators now will have the ability to: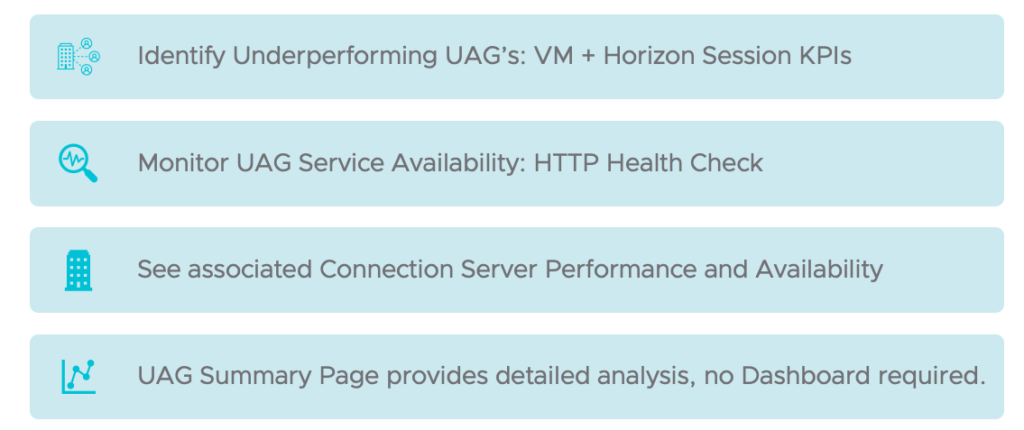 Administrators of the Management Pack for Horizon will also find a new dashboard for Unified Access Gateways as well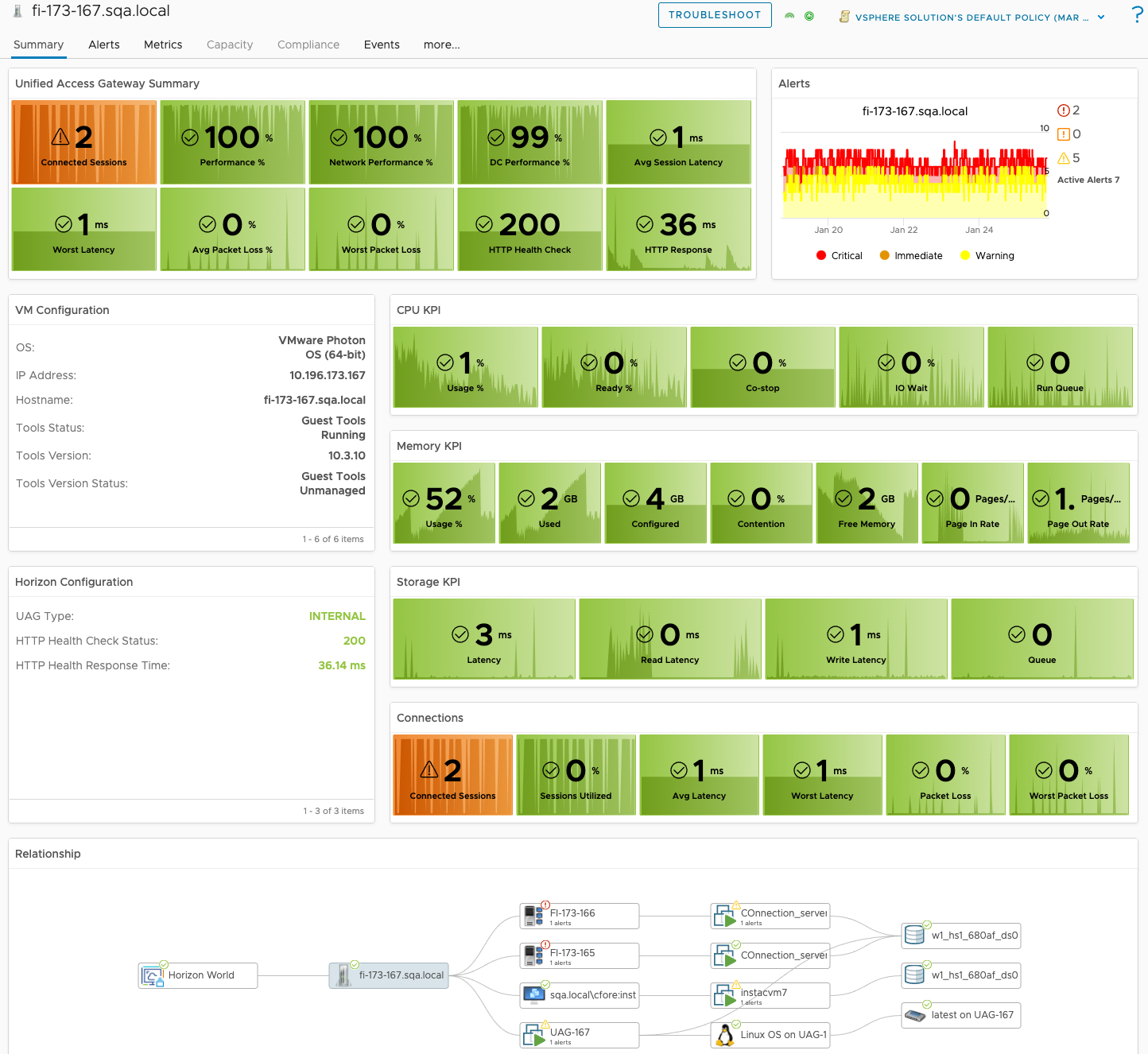 New use cases for Horizon Connection Servers: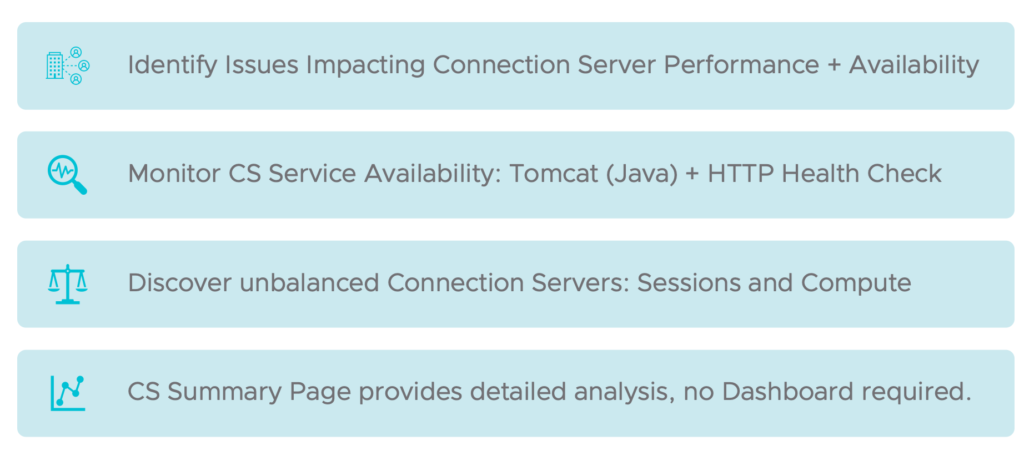 Lastly, administrators now have capacity management features for VMware Horizon environments. Understand how much capacity remains in a pool and what optimization / rightsizing opportunities exist.
Horizon User Capacity and Right-sizing metrics: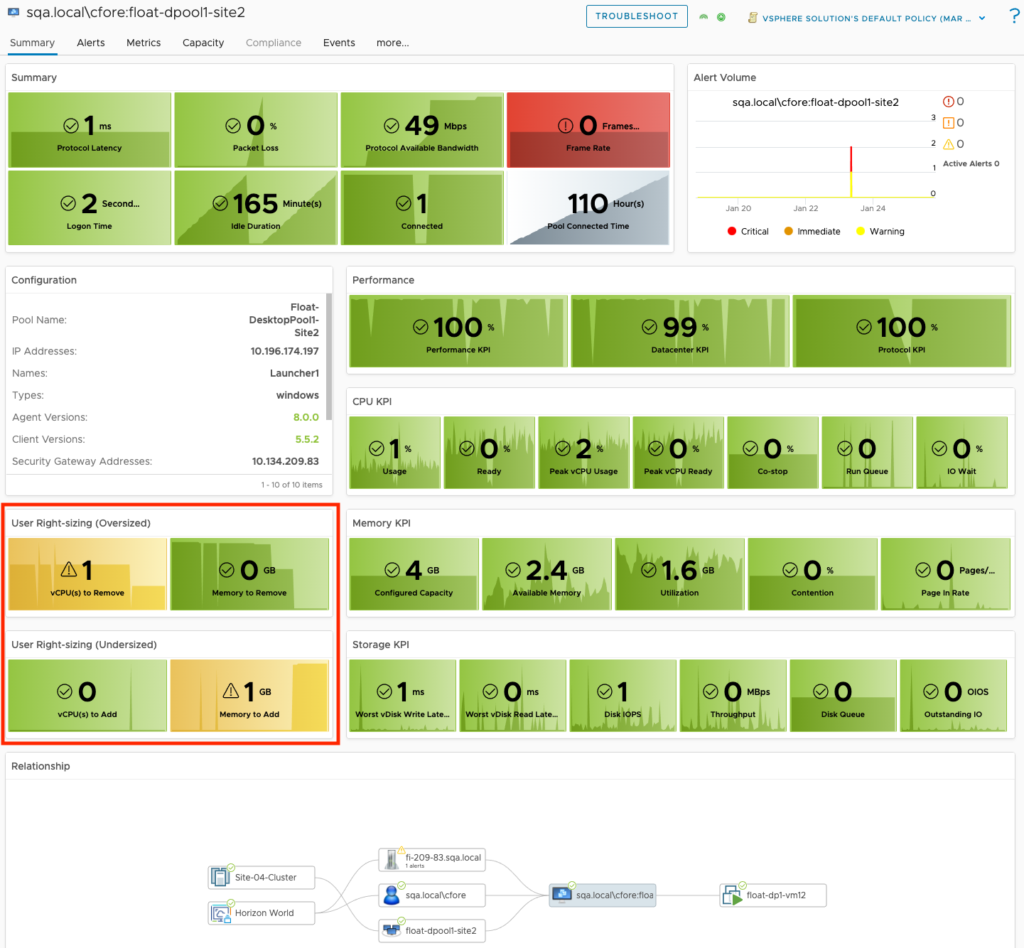 Horizon VDI Pool Capacity and Configuration optimization metrics: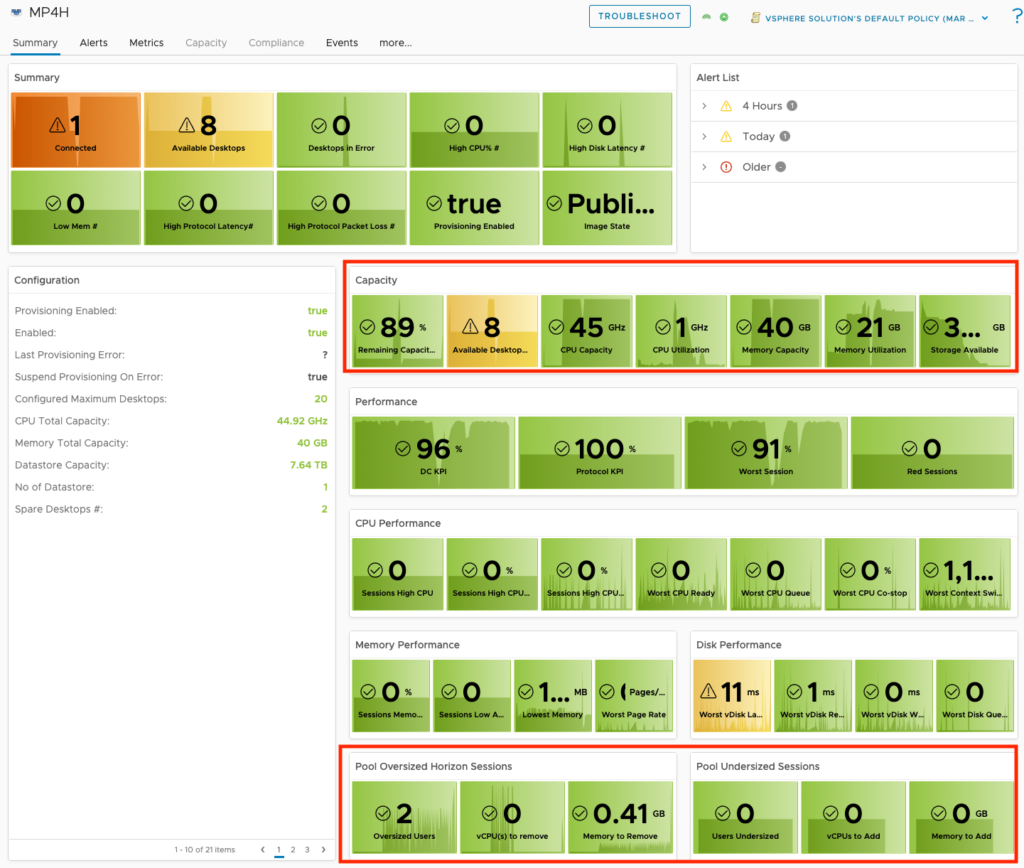 Ready to get started with the latest VMware vRealize Operations Management Pack for Horizon? Download it today from the VMware Marketplace.