The 4th annual VMware Code Hackathon is back! VMworld US is literally right around the corner and this is one of my favorite events. The amount of creativity by the attendees is always fascinating. From injecting a PowerShell terminal into the vSphere Client to the creation of a bot which scrapes Reddit for orthographic errors in the usage of "VMware", the Hackathon never ceases to amaze and impress!
Don't know how to code? Don't worry, there's something to do on every team regardless of skill level!
Important Details
When: Monday, August 26th from 7:00PM to Midnight
Where: Moscone West, Room 3016
Registration: VMware Code Hackathon Registration
What to Bring: laptop/tablet and VMworld badge (you won't be able to get in the building without it)
Teams Overview
Captain: Ariel Sanchez
Idea: Creating an Ansible and VMware example library.
The objective will be to identify common vSphere tasks, ranging from ESXi installation to VM management, showing them off during the Hackathon and making sure they're available for the rest of the world!
Captain: Art van Meeteren
Idea: Create a showcase piece using VMware, AWS, and/or AI technology to manage autonomous drone flight sensor data
Captain: Dan Gallagher
Idea: Customize the vCenter login screen to show a performance snapshot.
The idea behind the performance snapshot is so that administrators can see where to start looking for issues prior to even logging in. Team participation will include learning about the vSphere appliance UI backend, API experimentation and data collection.
Captain: Justin Sider
Idea: Creating an automated process around the PowerCLI community repo.
Tasks will include authoring a build pipeline, creating quality gates for deployment, and some other advanced tasks. Participants will learn PowerShell skills including unit testing and linting.
Captain: Vladi Velikov
Idea: Join the journey to turn a standalone tool UI into a vSphere Client remote plugin for vSphere and VMware Cloud on AWS.
Learn how easy it is to put your favorite tool at the center of the vSphere Management UI.
Open Themes: There are a number of open themes which will allow teams to put their own creative ideas into use in each particular area.
Themes: Blockchain, Kubernetes, PowerShell and PowerCLI, Python, VMware Cloud on AWS
Judges
Every year the Hackathon features a special set of judges and this year is no different!
Lilly Chang, Vice President
Twitter: @LilyLChang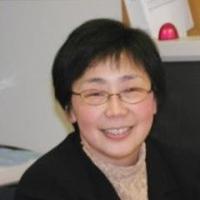 Michael Roy, Product Line Marketing Manager
Twitter: @mikeroySoft

Kyle Ruddy, Senior Architect, Technical Marketing
Twitter: @kmruddy

Summary
Please join us for one of the most interesting extra-curricular events at VMworld, the fourth annual VMware Code Hackathon! It doesn't matter what your skill level is, there's a team for you, just bring your VMworld badge and a laptop or tablet. If you have any comments or questions, let us know in the comments or in the #vmworld-hackathon channel that's part of the VMware Code Slack group.
Don't forget to register: VMware Code Hackathon Registration
We look forward to seeing you there!